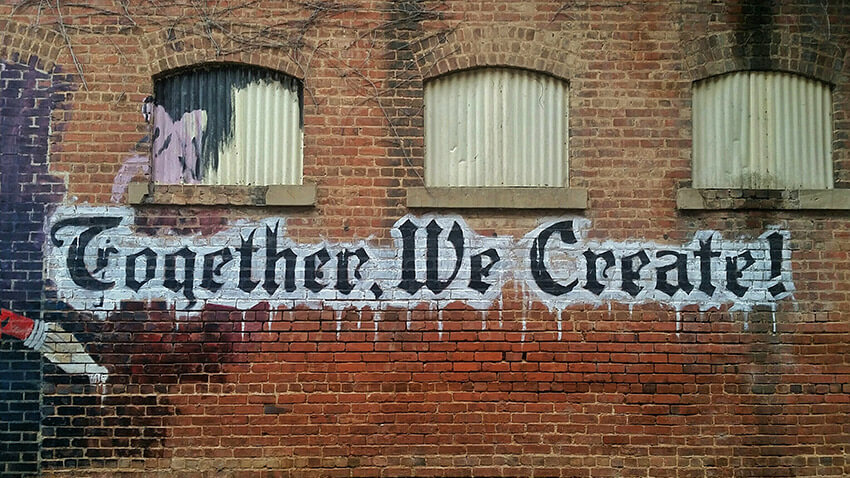 How Can Industry and Startups Better Collaborate
Alacrity India regularly hosts round table discussions with leaders from within industry, government, startups and educational institutions to explore issues pertinent to the success of the startup community.   Recently I had the pleasure of moderating one such discussion in Pune, India with a group of 20 leaders from industry and the startup ecosystem there to explore how industry and startups can better collaborate with one another to foster innovation.  We explored three main questions:
Does industry face challenges to innovate and, if so, are startups seen as part of the solution to these challenges?
What barriers exist for startups to collaborate with industry?
What needs to occur in Pune to foster greater industry/startup collaboration?
The concept of "innovation capacity" was introduced and how a lack of it leads to decreased competitiveness in more established companies.   A lot of R&D capacity is dedicated to the incremental improvement of existing products, leaving little for developing and introducing disruptive new products, which is arguably where startups are focused.   It was similarly discussed how these larger companies can lack the competency for envisioning new ideas and innovations, perhaps due to arrogance or ignorance.   Thirdly it was observed there was a need for the same companies to have access to fast innovation networks.
There are many examples of how companies work with startups as part of their innovation strategy.  However it is also true that many companies do not see startups as part of the solution.   We explored why this is.   It was widely agreed that the single greatest influence comes from the top of the organization, and that management's ability to foster a culture of collaboration with entities outside of the walls of the company is a key success factor.   Having an executive sponsor of a startup was also seen as a required factor for success.
The barriers for startups to collaborate with industry are many.   It was observed that many startups waste too much time trying to collaborate with companies who are not inherently ready or culturally set up to work with others, particularly early stage companies.   Startups need to be able to quickly identify when a "not invented here" culture exists in the companies they are trying to work with.  It was also identified that industry needs to be more agile and quick in their partnering activities with startups, as startups have limited funds (and time) to demonstrate success.
Similarly, startups need to understand how industry views the pitfalls of working with startups.   Many cases were cited where startups engaged with willing industry partners, only for the relationship to falter because the startup had too narrow a focus on the problem that needed to be solved and hence developed only a small component of the solution.   Other issues arising included startups creating great proof-of-concept products but failing to scale the product to meet the real world demand.   Another common complaint of industry  was that startups simply were not working on real problems, had inadequate understanding of the industry and were not finding the right use cases to focus upon.
So what needs to happen for industry to have meaningful engagements with startups and for startups to be able to access the right industry partners and be able to succeed in those partnerships?  We identified seven points:
Startups must quickly assess the "right" industry partners, and those with a "culture of collaboration" and executive/management acceptance of working with others being a key factor.
Startups should have some validation from corporates that they are working on the right problem and know the whole scope of the problem.
Startups should use available technology platforms such as India Stack and industry should consider sharing access to data to expedite development of solutions
Industry needs to play a role of integrator, as startups will provide a piece of the solution they seek to develop but will rarely have the whole solution
Incubators need to look at startups from a business/market perspective and not a technology perspective.
Incubators should take a role of fostering industry and startup collaboration.
Venture capitalists and other investors should also act as a bridge between industry and startups to ensure that the challenges facing industry become the focus of the startups.
Overall the consensus was that when the ecosystem, with all the stakeholders – industry, investors, educational institutions, government and startups, work together then all will benefit.
On behalf of our incubator, the Alacrity India Innovation Centre, and our fund, the Alacrity India startup fund, I wish to thank all of the participants in the round table discussion for their candor and willingness to explore this topic.  We look forward to future discussions on issues important to the startup and investment community.