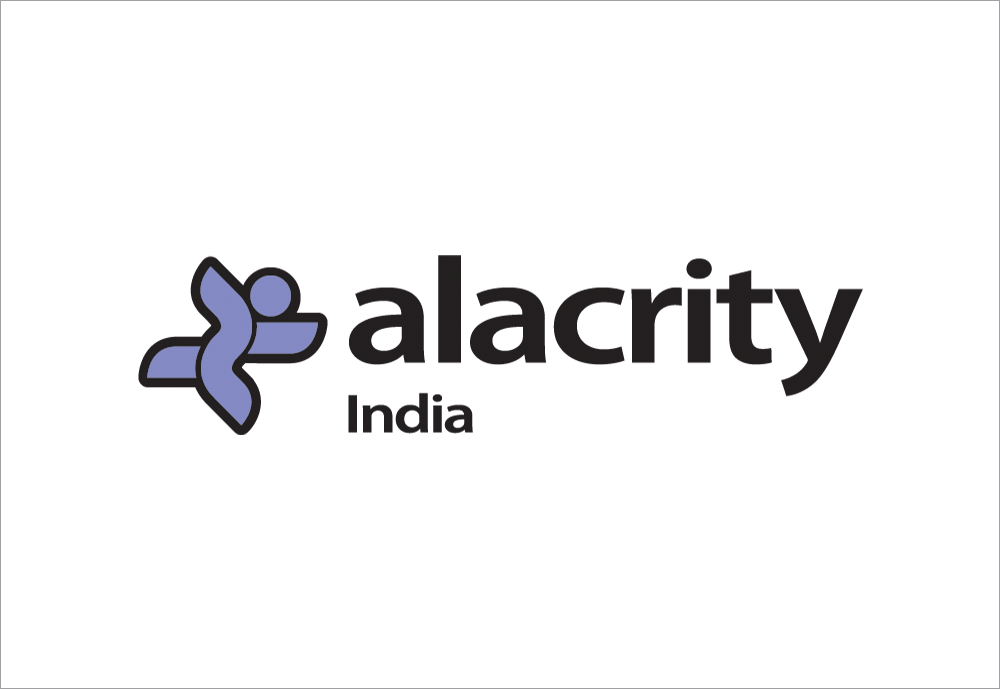 World-Class Technology Start-Up Programme Expands to India
Alacrity India Startup Fund Launches in Pune
Sir Terry Matthews, Chairman of Wesley Clover International, joined strategic partners today in Pune to celebrate the launch of the Alacrity India startup fund.
A joint initiative of Canada-based Wesley Clover International and India-based Ideas to Impacts, Alacrity India is being founded with a mission to grow sustainable and investable technology companies in India using B2B Software-as-a-Service (SaaS) business models and leveraging product and technology opportunities from within the Alacrity Global ecosystem.    This ecosystem continues to expand, with more than 35 startups active in funds in Canada, the UK, France, and Turkey, and initiatives underway to launch in Mexico, China, Indonesia, Austria and Singapore in 2018.
"Timing is everything in life, and the timing for Indian startups could not be better", said Sir Terry Matthews.   "By expanding our Alacrity Global start-up ecosystem to India, we are enabling Indian entrepreneurs and partners to create investable, global enterprises, while at the same enabling our existing Alacrity  startups to actively engage with the burgeoning India market."
"India has a broad array of challenges that need to be met, many of which are at a scale that touches 100's of millions of people and many of them outside of metro cities.   Alacrity India will enable early stage startups to address these challenges with our expertise of scaling up technology businesses. The Indian start-up ecosystem will be strengthened by our sourcing of diverse problems and entrepreneurs from Tier II and Tier III cities", said Gireendra Kasmalkar, General Partner Alacrity India and CEO of Ideas to Impacts.
Alacrity India is the first institutional venture capital fund to be headquartered in the rapidly emerging start-up hub of Pune, India.   Pune is a city of more than 5 million people and the headquarters of technology companies such as Druva, KPIT and Persistent, as well as the home of tens of thousands of technology workers at companies such as Infosys, Wipro, TCS, SQS, Nvidia, Avaya, TaraSpan and Amdocs.  Additional unique aspects of Alacrity India include:
Importing proven Alacrity Global B2B SaaS incubation and acceleration programmes to India.
Creating a Venture Capital fund corpus of $10 million USD, with investors including Wesley Clover, Ideas to Impacts, angel groups from India, and Indian industrialists and corporates.
Providing seed funding for idea-stage and accelerator-stage start-ups, with investments reaching to $750,000.
Offering technology licensing relationship opportunities within the Wesley Clover and Alacrity Global portfolio of companies to accelerate time-to-revenue and reduce technology risks.
Leveraging India Stack to reach markets that scale to 100's of millions of Indian citizens.
Establishing partnerships with leading engineering colleges from India's Tier II and Tier III cities, such as COEP in Pune, BVB in Hubli and VNIT in Nagpur, to identify entrepreneurial talent and help nurture them into the next generation of technology business leaders.
Featuring a 13,000 square foot headquarters and incubator/accelerator office space in Pune, in a new 32,000 square foot office tower. The groundbreaking ceremony for this facility will be on Thursday, November 16, and will be attended by a number of dignitaries.
Over the next five years, Alacrity India plans to support and mentor more than 30 start-ups.
About Alacrity Global
The Alacrity Global ecosystem (www.alacrityglobal.com)is an initiative of Wesley Clover International and brings investors, academic institutions, entrepreneurs and governments together to create technology start-up funds around the globe.  Active funds are already in place in Canada, the UK, France, and Turkey, and initiatives are underway to launch in Mexico, China, Indonesia, Austria and Singapore in 2018.   In 2016, Alacrity Canada was selected by San Francisco-based Gust as one of the top ten start-up accelerators in the world.
About Ideas to Impacts
Ideas to Impacts is in the business of promoting innovative ideas that can create significant positive impact for both customers and the non-metros of India. Our "small town model" is the logical next step of Indian off-shoring, which was concentrated in metros. We foster such entrepreneurship towards building global businesses based on cutting edge technologies, thus "Distributing The Future Evenly (TM)"
Media & Analyst Contact:
Saurabh Lahoti
saurabh@alacrityindia.com
+91 99 5888 9590